Hunter Homes, LLC was founded as a way to employ our collective knowledge, experience, skills and creativity to help our clients define and reach their goals.
We Look Forward to Partnering with You
We love getting to know and partner with our customers. Let us help you find the right home or investment and make it as efficient, attractive, safe and enjoyable as you want it to be. Interested in making your home greener? We can help with that, too. And of course, we'll provide excellent property management, whether for an entire building or a single unit.
Buying a condominium? We'll even help familiarize you with your building's bylaws and policies, and make sure you have proper access to your home and your building's amenities from day 1.
And when you decide it's time to capitalize on your investment, we'll evaluate your home's current market value, provide guidance regarding staging, and market your home to obtain the best price.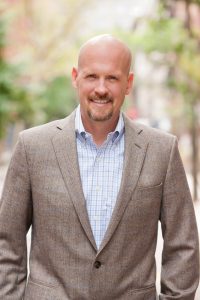 Jason Hunter
Mobile: 201.978.3179
Jason Hunter is the founder and CEO of Hunter Homes, LLC.
Hunter Homes benefits from Jason's extensive and diverse business background, which began over 25 years ago following the completion of a degree from Syracuse University (Marketing, with a minor in Finance). In the early 1990s, Jason managed over $40 million worth of retail business for May Company, Inc. in Boston and then in New York. His education and experience helped him develop a core skillset in operations, marketing, and financial management.
In the years that followed, Jason pursued other sales opportunities, obtained his real estate license, purchased his first and second homes, and served as the president of two condominium associations.
A natural entrepreneur and problem-solver, Jason found himself dissatisfied with what he observed to be the antiquated, inefficient ways that most property management companies functioned. He saw how the daily and long-term operations could be greatly improved. In 2001, Jason co-founded a property management company, which was the first in Hoboken to integrate online collaboration with local banks and provide a higher level of customer service. Passionate about environmental issues, Jason also became LEED certified in Green Construction and continued to invest in Hoboken properties.
Since then, Jason has helped a number of associations enhance the value of their investments and pursue much-needed and desired structural and cosmetic improvements. In addition, Jason successfully pursued Hoboken Shade Tree grants that resulted in a number of residential plantings. Jason has continued investing in and rehabilitating properties and helping others capitalize on their investments, find their dream homes and more.
Eager to take his nearly two decades of property management experience to the next level, Jason recently founded Hunter Homes, LLC, a full-service real estate and property management agency.
"For most people, their residence is one of the largest, or perhaps the most significant financial investment they will ever make. It's vital to protect and be able to capitalize on that investment. Based upon my over two decades of experience in real estate and management, I've developed a business model that is uniquely focused on partnering with owners to create a home and investment that is safe, secure, financially healthy, and enjoyable."